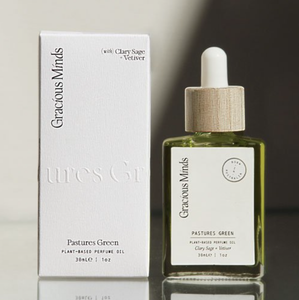 Embrace new opportunities and pursue what matters deeply to you. Push through fear, resistance and be guided by your inner voice. Allow this sensory ritual to inspire you and connect with the energy of nature in guiding you to pastures green.
Made from fragrant plant roots, green leaves and wood extracts for a fresh, earthy scent.
Top Notes: Fresh, Grassy.
Middle Notes: Spicy.
Base Notes: Smoky, Earthy.
30ml – Made in Australia. Organic Perfume.