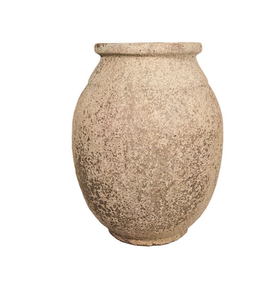 A beautiful high quality, fired statement pot that will stand the test of time. 
We have always found it difficult to find pots that we can fall in love with and that we will still love looking at in 20 years, these are them! good enough to grace your garden space, even completely empty! The Tear Drop Urn is a wonderfully classic shape that wows due to its impressive size. All pots have drainage holes.
A rustic texture where each pot is unique. Finishes may vary, mostly with a white- grey colouring.
Pick-up in store only.
Dimensions: 63w x77h cm