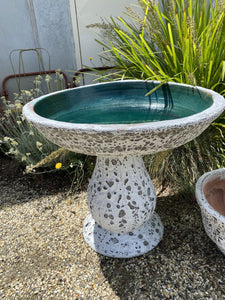 A beautiful high quality, fired statement bird bath that will stand the test of time. A wonderful jade coloured glazed and epoxy sealed bowl.
Encourage bird life into your garden with this stunning piece.
A rustic texture where each piece is unique. Finishes may vary, mostly with a white- grey colouring.
Pick-up in store only.
Dimensions: 78w x 74h cm